------------------------------------------------------------------------
RHINOSPORT EXCLUSIVE IMPORTER OF
Competition shotguns, firearms import specialist, Holts Auctioneers, NobelsportItalia Cartridges, Rhino chokes, New and used guns, firearms storage, shooting apparel
Rhinosport is an Australian agent for Holt's and is happy to discuss lots for consignment in auctions in London (including the export process) and also is pleased to provide an import service for clients buying at Holt's. We also specialize in securing lots for clients and handle everything from gaining condition reports, placing bids on your behalf either as a commission bid, telephone bid or live inline bidding, securing your sought after lot's, export process from the UK, complete import process into Australia including processing through our dealership and finally shipping to your dealer of choice or if you prefer collection at our Central Victorian premises. We are fast becoming the specialist in Australia for fine and difficult to find firearms. We look forward in assisting you.

Your Premium sporting goods will be available right here in Australia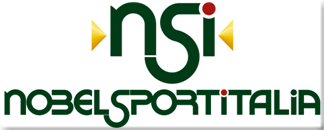 Rhinosport has since 2008 been distributing the range of NobelsportItalia

So who is Nobelsportitalia and the Nobelsport group?
A tier one manufacturer crafting all components in house and with 100% Research and Development of all components and finished products, the Nobelsport Group is the biggest component and cartridge manufacturer in the world and owns propriety brands such as 'Vectan' and 'Martignoni'. Manufacturing brands in France, Viri, FOB and Tunet, combined with hulls and wads from the NobelsportItalia Italian plant located in San Giuliano Terme, Tuscany, primers from Martignoni, Italy and powder manufacture also from Italy and France, the group also extends to GMBH Nobel and also Nobelsport Spain for component supply. After absorbing the 'Maionchi' plant (Lucca, Italy) in 2001 a total revamp of the facility was undertaken and full ISO accreditation received, before the newly named NobelsportItalia brand was launched.
The R&D team at NobelsportItalia have turned out a great range of cartridges that perform in all aspects, feel, velocity, pattern performance at a price that is exceptional for the quality of the end product. Batch consistency is paramount and the factory is the most modern in the world undergoing constant refits and introductions of new technologies as they evolve. Utilising the benefits of manufacturing all their own products the way they want them to be has obvious advantages over simply buying components and assembling them together.
Australian shooters will experience very smooth, low recoiling but fast velocity cartridges that provide exceptional patterning, the NobelsportItalia R&D team have created a range of cartridges to satisfy the most discerning competitor. Every cartridge within the range has a specific purpose, sure there is one cartridge fits all in the range but as we all don't shoot the same targets what's the sense in that?
Local Australian input has also formed a specific cartridge in the range for Australian conditions and is targeted at the clay target shooter looking for performance without blowing the budget, designed with 1260fps at 1metre and a low 450 bars of peak pressure, centre dense patterning wads, known as the 'Prima', this cartridge is also finding plenty of favour in DTL circles as well as an entry level sporting cartridge. An 'easy to work out' introduction cartridge of the range as it is similar in performance as many other cartridges in the market.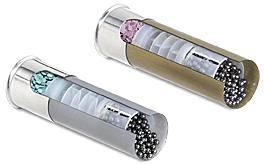 The mainstay cartridge right at the mid level within the market price wise but providing top level performance sits the NS20, the little brother of the highly successful AZ20 cartridge from 20 years ago. This cartridge is loaded with Nobel 206 powder providing very low initial pressures, low peak pressures whilst velocity at Italian proof house standards are 1290fps at 2.5M. Smooth on the shoulder and hard on the target, the pattern quality of this cartridge is very good.
The premium cartridge end is headed up by the Trap Gold using the familiar (to Australian shooters) Vectan AS powder providing a firmer feeling cartridge and moving at a genuine 395 m/s (1300fps) at 2.5M. This particular cartridge was initially developed as a second barrel ISSF Olympic Trap cartridge and uses the GT27 wad and produces very tight and even centre core dense patterns. Loaded with premium selected, graded and polished shot, this is a cartridge that simply decimates edge on targets (or any others for that matter).
The NS Quattro sits at the top of the range and is simply an awesome cartridge. All gushing aside, it is a lifetime cartridge, use them once and you will always remember them (something also characteristic of the old 'Maionchi' range). Using the 206 powder this cartridge produces low initial pressures, mid 500 bars peak pressure but attains 400m/s (1320fps) at 2.5 M. Patterns are very even, and then more even again. Using NSI's highest grade of shot the on target performance is phenomenal. It's little 24gm brother has notched up ISSF world titles in trap and an Olympic Gold at Skeet in Athens 2004. It's not for every target but when the chips are down it's the one you will want in the chambers.
Within the range are also 24 gm loads for ISSF disciplines or recoil sensitive shooters, specialist cartridges for those pursuing the ring sport. The dedicated Elektrocibles cartridges put performance first with no scrimping. Also in the specialist range are two very special cartridges, the Speed Extra and Speed NIK. When you have a 36gm cartridge producing 405m/s at 2.5 with a firm but not violent reaction at the shoulder (note these cartridges are NOT designed for use in light weight guns) they pattern extremely well it's a recipe for plenty of smashed whites, not just batons.
Marketing direct to shooters, clubs and consortiums Rhinosport takes care with ensuring you can get what you want when you want it, no numbers through the door for us, we know we are not the biggest, probably not the cheapest (?) and as much as I hate to bandy around the word 'best' we believe we offer a very high level of service while having the experience and most importantly the best products to satisfy your requirements. We are not in the business of competing with lower quality products on price, as we know we have a superior product, Ferrari doesn't try to match Hyundai prices……however we believe we have the capacity to be very competitive within the market and provide an excellent quality product at an exceptional $ to quality ratio.
------------------------------------------------------------------------
Get The Best Out Of Your Sport - Rhino Competition chokes